Centre for Teaching Excellence
2023 Teaching and Learning Symposium
Capilano University Teaching & Learning Symposium 2023
Centering Health and Well-being
Online: May 2, 2023 
In person: May 3 & 4, 2023
Program can be viewed at the bottom of this page.
The last 3 years have brought into sharp relief the importance of centering health and wellness in our lives. In the education sphere, health and wellness have been a longstanding focus of certain disciplines and practitioners. The pandemic made it a concern for all of us in teaching and learning. The Centre for Teaching Excellence is proud to announce that Centering Health and Wellness is the theme for this year's 2023 Teaching and Learning Symposium, taking place Tues May 2 online and Wed May 3 – Thurs May 4 in person, at our main North Vancouver campus.  
Health and wellness, in the education context, is about building learning environments that foster physical and mental health at the classroom and institution level. As a community, Capilano University has made a commitment, in the Illuminating 2030 plan, to prioritize health and well-being on its campuses.  
From the variety of interactive formats offered in this year's program, participants will learn from CapU colleagues about strategies for improving mental and physical health of learners, colleagues, and self. Our two keynotes will offer participants rich opportunities to engage experts with a wealth of experience implementing inclusive, evidence-based strategies to support holistic learning communities that support the development of the whole student. 
Our program will offer opportunities for participants to connect with colleagues, become inspired by collaborative research projects, learn about the incredible work that many are undertaking in their classrooms and beyond, and garner many helpful teaching and learning ideas. We look forward to engaging with you!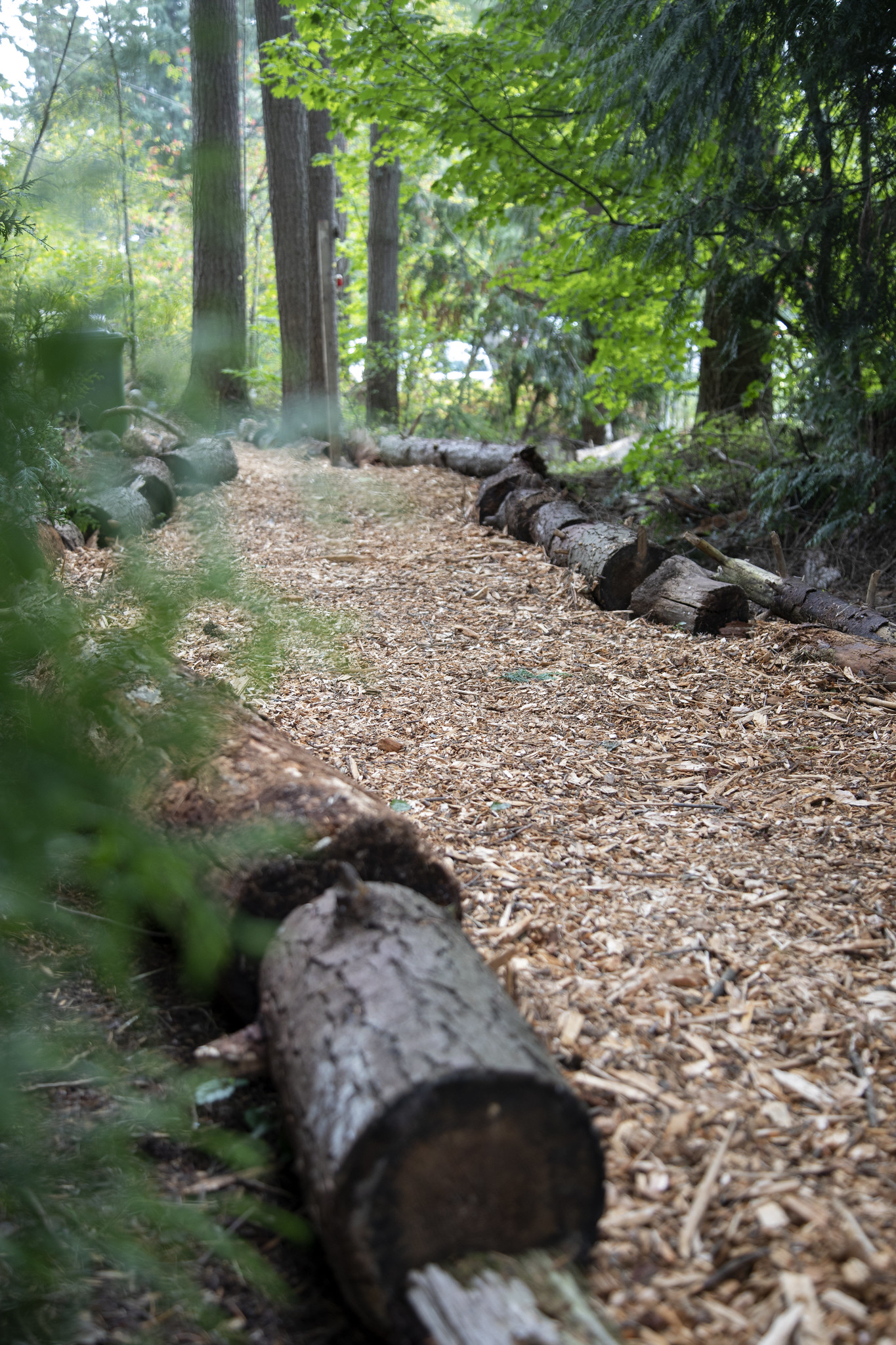 Symposium 2023 Schedule
 

DAY 1 – ONLINE

Tuesday May 2

DAY 2 – IN-PERSON

Wednesday May 3

DAY 3 – IN-PERSON

Thursday May 4

8:30-9:00 AM

Welcome
Elder Latash

Land Acknowledgement, and Symposium Theme and Intentions
Brit Paris

8:30 AM – Morning Coffee (LB 309)

8:45 AM (LB 321)
Welcome
Elder Latash

Land Acknowledgement & Warm-Up
Brit Paris

All Day – Silent Reading Room (LB 319)

8:30 AM – Morning Coffee (LB 309)

8:45 AM (LB 321)
Welcome
Chief Gibby Jacobs, Squamish Nation

Land Acknowledgement & Warm-Up
Brit Paris

All Day – Silent Reading Room (LB 319)

9:00-10:30 AM

Keynote Address 1:

"Connections are Everything: A College Student's Guide to Relationship-Rich Education"
Dr. Peter Felton

LB 321 (Workshop)

"Fit to Teach: Strategies for Staying Healthy and Productive"
Alan Jenks, Jerome Genz

LB 322 (World Cafe Session)

"Artistic Expression: Embracing the whole learner"
David Geary; Yoriko Gillard; Andrea Klipp; Denise Gingrich; Brit Paris, Chelsea Bell Eady; Lori Walker

LB 322 (World Cafe Session)

"Empathy, pedagogy and authentic assessments: Creating space for the voices and identities of diverse students"
Hande Gurse; Hasrat Grewal Gill; Laura Harrison; Tong Tong Chow, Kiyan Homaei, Svitlana Shapotkina and Oscar Chan; Caroline Brendel Pacheco; Stephen Williams; Amir Ghaseminejad; Annabella Cant 

10:30-10:45 AM

Mid-Morning Break

Mid-Morning Break (LB 309)

Networking (LB 306)

All Day – Silent Reading Room (LB 319)

Mid-Morning Break (LB 309)

Networking (LB 306)

All Day – Silent Reading Room (LB 319)

10:45 AM-
12:15 PM

"Student Resilience in Times of Crisis"
Tong Chow, Kiyan Homaei, Svitlana Shapotkina

"10 tips for Authentic Assessment in Work Integrated Learning"
Tania Loken

"De-Emphasizing Assessment: Promoting Learner Agency & Choice"
Stephen Atkins

"Accessible Ed Tech: Captioning"
Mary Watt, Frank Fucile

LB 322 (Presentation)

"2023 Teaching Excellence Award Recipients' Dialogue hosted by the Director, Teaching and Learning"

Kofi J.S. Gbolonyo
Laura Harrison
Jerome Genz
Emma Trottier
David Kirk

LB 321 (Walking Workshop – dress for the weather)

"SOLVITUR AMBULANDO – It will be solved by walking – A Walking / Talking / Writing approach to story in an outdoor classroom"
David Geary, Monika Karpinksa

LB 322 (Workshop)

"Proposal Writing Workshop: Write a Proposal that Sings to your Funder"
Yi Cui, Marina Tourlakis, Bhuvinder Vaid

12:15-1:00 PM

Lunch

Lunch catered courtesy Office of the VP Academic & Provost

Food Pickup (LB 309)

Dining (LB 306)

All Day – Silent Reading Room (LB 319)

Lunch catered courtesy Capilano Faculty Association

Food Pickup (LB 309)

Dining (LB 306)

All Day – Silent Reading Room (LB 319)

1:00-2:30 PM

"Courageous Dialogues: Learning Together in Divisive Time"
Diana Twiss et al.

LB 321 (Presentations)

"'Exercise Snacks' for Better Cardiorespiratory Health"
Kyle Guay

"Making Decisions about the Students with the Students"
Lydia Watson, Alaa Al-Musalli

"Disinformation Literacy Campaign: Creating Healthier Social Media Circles"
Alaa Al-Musalli, Rakeli Maina

LB 322 (Presentations)

"CapU's Your Early Support (YES) Program – Stories of Student Success after Faculty Referrals?"
Kara McDougall, Samantha Ahmed

"Supporting a Culture of Consent in Our Classrooms"
Shiayli Toni

"Professional Education Leave (PEL) for my Well-being: My Restorative Journey Writing a Wildlife Viewing Book "
Roy Janzten

LB 322

Welcome to Keynote 2
Elder Rose

Keynote Address 2:
"'Healthifying' our curriculum and the impact of wellbeing on student academic success"
Dr. Sally Willis Stewart

2:30-2:45 PM

Mid-Afternoon Break

Mid-Afternoon Break (LB 309)

Networking (LB 306)

All Day – Silent Reading Room (LB 319)

LB 322

Symposium Closing and Reflection
Brit Paris

2:45-3:30 PM

"

PD

/CARS

Inspiration

: Lightning Talks"


Juanita Lohmeyer,

Tanya Wrobleski, Ann Meitz; Mark Vaughan;

Adele Barclay

;

Alan Jenks




LB 321 (Workshop)

"Practical tips for holistic health care: Insights from the Health Care Assistant program"
Joshua Boyd

LB 322 (Presentation)

"Join the Journey: Explore the Transformative Power of Collaborative Online International Learning (COIL) at CapU!"
Natasha Mrkic-Subotic, Jennifer Nesselroad, Lou Villalba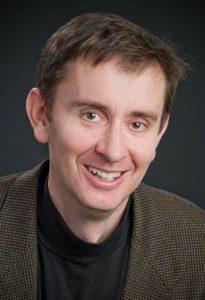 First Keynote: Peter Felten


9:30 – 10:30

Tuesday, May 2
Online

Peter, a professor of history, is widely recognized for his educational leadership and advocacy for student-centred educational models.
He has authored several papers & chapters and 6 books on topics ranging from inclusive teaching principles, students-as-partners, threshold concepts, transformative learning, and the scholarship of teaching and learning. He was recently honoured with a Fullbright Canada Distinguished Chair in the Scholarship of Teaching and Learning at Carleton University (2022-2023) and has held many prestigious positions including president of the preeminent professional network of Educational Developers (POD network) and the International Society for the Scholarship of Teaching and Learning (ISSOTL).
He is currently the executive director of the Center for Engaged Learning, and assistant provost for teaching and learning at Elon University.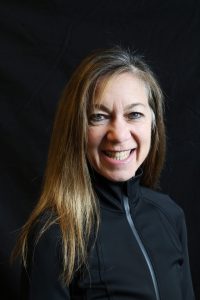 First Keynote: Sally Stewart


1:00 – 2:30 Thursday, May 4
In-Person

Affectionately known as "Dr. Sally" by her students, she exudes passion and excitement for educating about wellbeing.  She has played a key role in the emergence of a cultural change at UBC Okanagan and beyond, in prioritizing and addressing wellbeing.  Sally has done considerable work around integrating classroom practices that consider student wellbeing to set the foundation for optimal learning and academic success.
Her SoTL and Educational Leadership work in student wellbeing has resulted in resource development, new course offerings, curriculum and policy/practices change, considerable dissemination through teaching conferences, new faculty onboarding, and practice toolkits, to name a few.
Coming from a content expert background in health promotion, nutrition and clinical exercise physiology, she is well versed, not only in understanding the health and academic benefits, but also in helping students engage in it, and inspiring faculty to incorporate wellbeing as a "way" of teaching.  Dr. Stewart is currently an Associate Professor of Teaching in the School of Health and Exercise Sciences, and Nursing at UBCO, has taught in higher education for over 30 years, and earned the top Teaching and Innovation Award at UBCO in 2019.
You are sure to both enjoy her dynamic presentation, and stride away some useful ideas and inspirations.
Capilano University is named after Chief Joe Capilano, an important leader of the Squamish (Sḵwx̱wú7mesh) Nation of the Coast Salish people. We respectfully acknowledge that our campuses are located on the unceded sovereign Indigenous Nations of Lil'wat, xʷməθkʷəy̓əm(Musqueam), Shíshálh (Sechelt), Sḵwx̱wú7mesh(Squamish) and Səl̓ílwətaʔ/Selilwitulh (Tsleil-Waututh).

Capilano University | 2055 Purcell Way | North Vancouver | BC | Canada | V5J 3H5