CENTRE FOR TEACHING EXCELLENCE
Resources
2018-2019 TEACHING EXCELLENCE AWARDS
This year we received 262 nominations from students for the Teaching Excellence Awards. Over 20% of all teaching faculty were nominated by students. We are incredibly fortunate to have so many dedicated and inspiring instructors at Capilano University. Please join us in congratulating the 2018-2019 Teaching Excellence Award Recipients.
Reg Johanson
Faculty of Arts and Sciences (English)
Kymberly Stewart
Faculty of Business and Professional Studies (Communications)
Annabella Cant
Faculty of Education Health and Human Development (Education)
Seanna McPherson
Faculty of Fine and Applied Arts
Bruce Wilson
Faculty of Global and Community Studies.
2017-2018 Teaching Excellence Awards Recipients
 These faculty inspired students with their dedication to teaching and innovation instructional methods.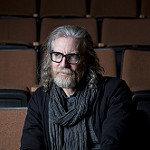 Stephen Atkins
Theatre, Faculty of Fine and Applied Arts
Faculty Quotes
"Success is about making sure that every outcome, good or bad, is part of a productive and enlightening process. Coming up with a motivating questions is just as valuable as coming up with right answers. – Stephen Atkins"
Student Quotes
"Stephen always puts the creative process and the student first. His approach to truly collaborative art is one of a kind. Student input is always a key factor in all his classes. I am continually inspired upon leaving every class."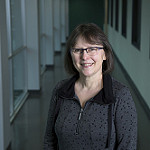 Barb Mathieson
Early Childhood Care & Education, Faculty of Education, Health, and Human Development
Faculty Quotes
"Teaching for me is something that makes my heart sing. Whether I am teaching five-year olds or fifty-year olds, I love connection with my students and learning alongside them; they inspire me to push further and to think deeper. Teaching at Capilano University is a joy as the students are such a dynamic group and are so passionate and excited about learning. – Barb Mathieson"
Student Quotes
"Barb is the epitome of the teacher that I strive to become. In learning how to engage young children in processes that are less linear, she affords her students the same open-ended opportunities for learning; we are not forced to answer her questions, and are challenged to critically dissect all that we are surrounded by."
Eugene Chu
Biology, Faculty of Arts and Sciences
Faculty Quotes
"I strive to impart a passion for learning to my students by creating a safe, fun and inspiring environment while providing all the necessary tools and resound to learn. – Eugene Chu"
Student Quotes
"He provides ample opportunities for us to think critically in class and be actively engaged in learning. His lectures promote student participation."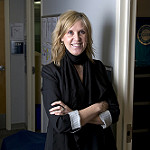 Karen Okun
Business Administration, Faculty of Business and Professional Studies
Faculty Quotes
""Participating in and facilitating the personal and professional development of other human beings and their aspirations is the most privileged profession I can imagine. Helping people find and appreciate the very best they can in themselves is key. – Karen Okun"
Student Quotes
""Karen Okun is the best instructor I could ask for. She shows excellence in all areas as a teacher: a true champion of the field. My experience at CapU is greatly exceeding my expectations, and Karen has played a huge role in that."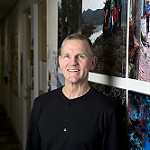 Greig Gjerdalen
Tourism Managment & Outdoor Recreation Management, Faculty of Global and Community Studies
Faculty Quotes
"I like to treat all students as individuals and create a classroom community based on respect, trust, fairness and openness. I promote critical thinking and have students apply theory in their everyday life – Greig Gjerdalen"
Student Quotes
"He allows his students to absorb and interpret the information and encourages healthy debate on controversial topics. Classes are conducted to reach virtually every learning style: through lectures, readings, quizzes, papers, hands-on projects, discussion, debate, documentaries, field trips, he captures all the senses to fully engage every student." "It is his passion for the material and genuine drive to be an excellent instructor that make him an inspirational faculty member and an asset to the University."