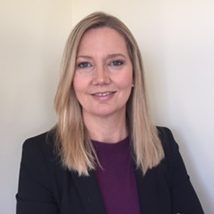 Laura MacKay
Director, Centre for Teaching Excellence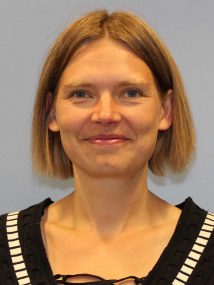 Bettina Boyle, MA Adult Education
Educational Developer, Centre for Teaching Excellence
Bettina is an experienced online learning designer and facilitator and has a solid track record of developing, facilitating and managing online and in-person adult learning, communities of practice and leadership training programs. She has taught best practice live online (i.e. WebEx) facilitation skills for educators and corporate sector professionals for more than 10 years and she loves helping instructors and learners feel empowered and excited to be creative as they use educational technologies.
Prior to joining CapU in 2005 as a Program Manager in Continuing Studies & Executive Education, Bettina worked as an organization development consultant and a training specialist in the corporate sector.  She has stewarded the launch and growth of online communities of practices, led the creation of social learning spaces for employees and designed, managed and facilitated a Virtual Team Leadership Program for 100+ global leaders.
Bettina has a B.Sc. from Copenhagen Business School and a Master's Degree in Adult Education & Workplace Learning from the University of Toronto. Her thesis research explored the facilitator's role in enabling spaces for online collaborative learning for volunteers in a national non-profit organization.
Derek Murray
Faculty Associate
Derek is an experienced curriculum designer, an instructor in the History Department, an Instructional Skills Workshop (ISW) Facilitator, and an ISW Facilitator Trainer. He has been teaching History at Capilano for four years and before that taught at SFU and UVic. He is also concurrently a Supported Learning Group Leader Trainer in the Teaching and Learning Centre at the University of the Fraser Valley.
Since joining CapU, Derek has been active in curriculum development, creating and revising courses in History and working as part of a team to articulate the learning outcomes for Cap Core. He is currently chairing the Cap Core implementation committee and is the Assessment Liaison for the Faculty of Arts and Sciences.
Derek has a B.A. and M.A. in History from the University of Guelph and is a PhD in History from the University of Victoria. He was also part of the first cohort to graduate from UVic's Learning and Teaching in Higher Education (LATHE) Graduate Certificate program. Current and past research projects include settler colonialism and marginalized landscapes in the Ottawa Valley, the development of Teaching Assistant training programs at Canadian universities, and the adaptation of farm families to the nascent capitalist economy of early Ontario.